PRESS RELEASE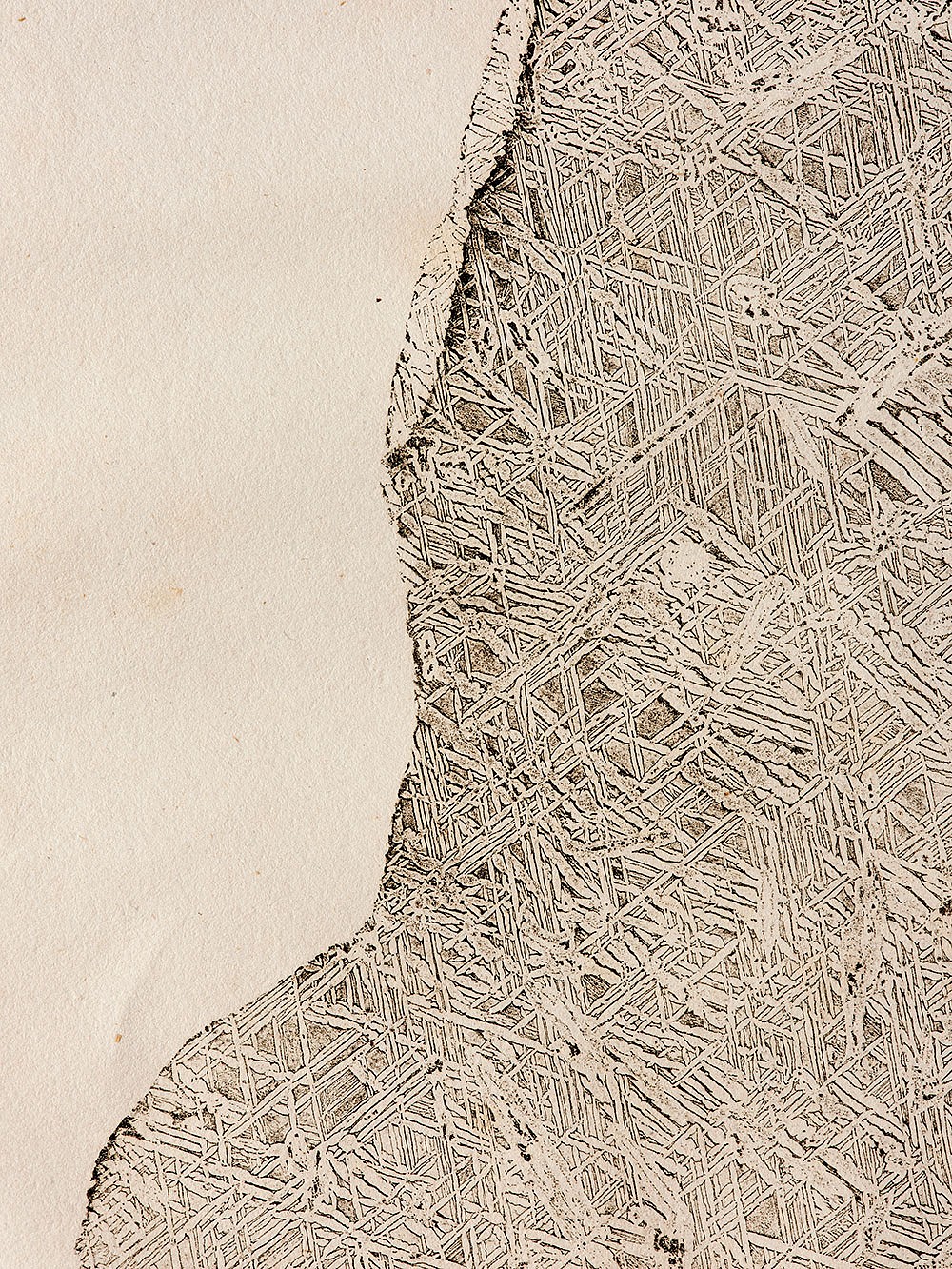 Capturing Nature at Singapore Botanic Gardens
29 September 2023 – 31 March 2024
Botanical Art Gallery

An exhibition of rare nature prints at Singapore Botanic Gardens
Co-curated by Capturing Nature: Matthew Zucker, Pia Östlund and the National Parks Board: Dr. Michele Rodda, Martina Yeo
Nature Printing: The earliest precursor to photography, Nature Printing is the practice of taking impressions directly or indirectly from the surface of natural objects such as leaves, flowering plants, ferns, seaweed, snakeskin, and more, to produce an image on paper.
The exhibition features works from Europe, but also India, Japan, New Zealand, and Southeast Asia, and is based on the award-winning book Capturing Nature (Zucker Art Books, 2022). A range of works and techniques are featured, dating from 1748 to the present.
Capturing Nature is a unique collaboration between Matthew Zucker and Pia Östlund, which aims to promote the history and art of nature printing.
"We're excited by this opportunity to bring Capturing Nature to the beautiful UNESCO heritage site of Singapore Botanic Gardens, and to further explore nature printing in Asia. We're especially happy to be co-curating with Michele Rodda who brings his own wealth of knowledge and experience in the field of nature printing to the exhibition." Matthew Zucker and Pia Östlund
A talk will be presented on Thursday, 28th September, and guided tours with Matthew Zucker and Pia Östlund will be given during the opening weekend. Please contact info@capturingnature.com for further details.
Exhibition Highlights
Beyträge zur Geschichte und Kenntniß meteorischer Stein- und Metall-Massen [Contributions to the History and Knowledge of Meteoric Stone and Metal Masses], 1820, by Carl Franz Anton von Schreibers. This book has an impression taken from The Elbogen meteorite that fell in the 1400s. In 1808, Count Alois von Beck Widmanstätten discovered that a sliced iron-rich meteorite could be etched with acid to reveal a distinct pattern (now known as the Widmanstätten pattern). This pattern could be recorded on paper by inking and printing directly from the etched meteorite surface.
Petasites japonicus (Siebold & Zucc.) Maxim. subsp. giganteus Kitam, Japanese Butterbur or Akita-Fuki, 1790s to 1850s. This giant leaf of Akita-Fuki was likely printed using the plant's own sap in Akita prefecture, Japan, where the plant is native. The details in which this was carried out, however, are not known. The poem on the scroll was written by Okubo Shifutsu (大窪詩仏), a famous poet and calligrapher of the late Edo period (1603–1868). The subject of this poem is the Japanese butterbur itself. In the poem, Okubo compared the size of the plant's leaf to an umbrella, and its stem to a pillar.
Pia Östlund Electrotypes. In 2012, after years of experimenting in the field of printing, London-based Swedish printmaker Pia Östlund has reconstructed the Naturselbstdruck process developed by Alois Auer and Andreas Worring. Östlund's plates show the different stages involved in Auer and Worring's intaglio nature printing method for plants from 1852.
ABOUT CAPTURING NATURE
Capturing Nature is an initiative co-founded by Matthew Zucker, a rare art book dealer, publisher, and collector from the Berkshires, Massachusetts, and Pia Östlund, a Swedish printmaker and artist based in London. Their shared passion for nature printing has led them around the world, connecting with botanists, institutions, collectors, and green-minded companies to explore the various aspects of this ancient art form. They co-authored Capturing Nature (Zucker Art Books, 2022 and Princeton Architectural Press, 2023), an award-winning visual exploration of nature printing featuring 45 different techniques and hundreds of astonishing rare images. If you would like to know more about Capturing Nature, please visit www.capturingnature.com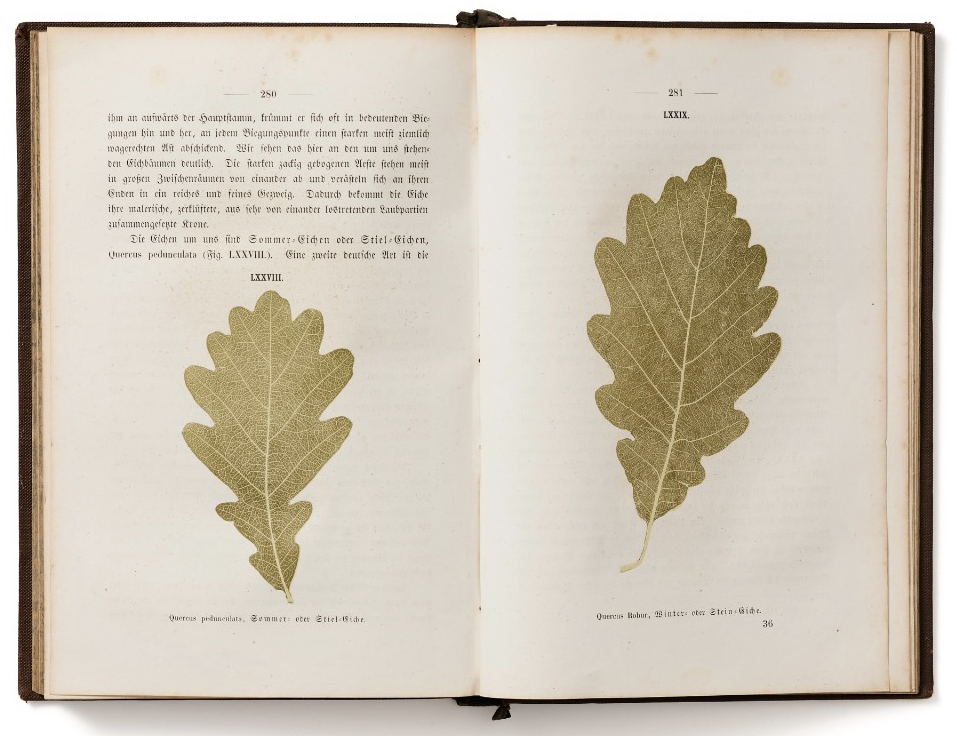 Social Media
Instagram: @capturingnature.org_ @zuckerartbooks @piaostlund_natureprinting
Facebook: @singaporebotanicgardens
About Matthew Zucker and Zucker Art Books
Irving Zucker Art Books was established in New York in 1939, initially catering to advertising artists, typographers, universities, public and private libraries, and, of course, private collectors. In the late 1950s, Irving Zucker expanded the rare book enterprise to include modern master illustrated books by artists such as Picasso, Matisse, Miro, Chagall, Braque, Rouault, Leger, and others. Zucker Art Books, created by Irving's grandson, Matthew Zucker, built on the family tradition, with the publication in 2006 of DIETER ROTH IN PRINT Artists' Books. With one foot anchored in antiquarian books, Matthew stepped with the other into contemporary books, continuing to publish commissioned artists' projects and multiples, as well as organizing focused exhibitions highlighting rare examples of an artist's output.
About Capturing Nature
Capturing Nature is a unique collaboration between Matthew Zucker and Pia Östlund, which aims to promote the history and art of nature printing, enable new connections, and document the visual beauty of nature for generations to come.
About Pia Östlund
Pia is a Swedish printmaker and designer with a particular interest in the plant world and its interpretation. She was a design consultant for Chelsea Physic Garden for 14 years and alongside her freelance practice she now works closely with Oxford Botanic Garden. Pia has focussed on reviving a lost 19th century printing process, known as nature printing, which creates life-like images of plants on paper.
In 2023, Pia was awarded a QEST Scholarship to fund one-to-one training in nature printing with a master copperplate printer at BORSCH Print Studio, specifically focusing on the 1852 method of depicting plants with exceptional detail and raised surface texture. The goal of the training is to acquire specialist skills that will give Pia full autonomy over the printing process including casting, electroforming, printing, and editioning. By acquiring these specialist skills, Pia will enhance the quality of her printed work, and improve her existing inking and printing skills.
ABOUT SINGAPORE BOTANIC GARDENS
The Singapore Botanic Gardens is a 164-year-old tropical garden. It is one of three gardens (and the only tropical garden) to be honoured as a UNESCO World Heritage Site.
The idea of a national garden in Singapore started in 1822 when Sir Thomas Stamford Raffles, the founder of modern Singapore and a keen naturalist, developed the first "Botanical and Experimental Garden" at Fort Canning. The Gardens were handed over to the British colonial government (in 1874) and a series of Kew-trained botanists saw the Gardens blossom into an important botanical institute over the following decades. Today, the Gardens is managed by the National Parks Board of the Singapore government.
The Botanical Art Gallery is housed within the conserved building, Inverturret House at No. 7 Gallop Road, which was built in 1906. The gallery highlights the vital role that art plays in the scientific documentation of plants in Singapore and the region, as well as how art can inspire renewed appreciation of the natural world around us. This is Singapore's first permanent display of botanical art, where visitors can see a selection of the Singapore Botanic Gardens' collection that includes more than 2,000 botanical paintings, as well as hundreds of sketches, line drawings, and photographs.
EVENTS
To coincide with the exhibition, authors of the award-winning publication Capturing Nature, Matthew Zucker and Pia Östlund, will give an illustrated talk introducing the subject by highlighting five key nature printed works and sharing details of their own venture into nature printing.
Thursday, 28 September 2023: 4pm - 5pm
Function Hall, Level 1 of Botany Centre, 1 Cluny Road, Tanglin Entrance, Singapore Botanic Gardens