PRESS RELEASE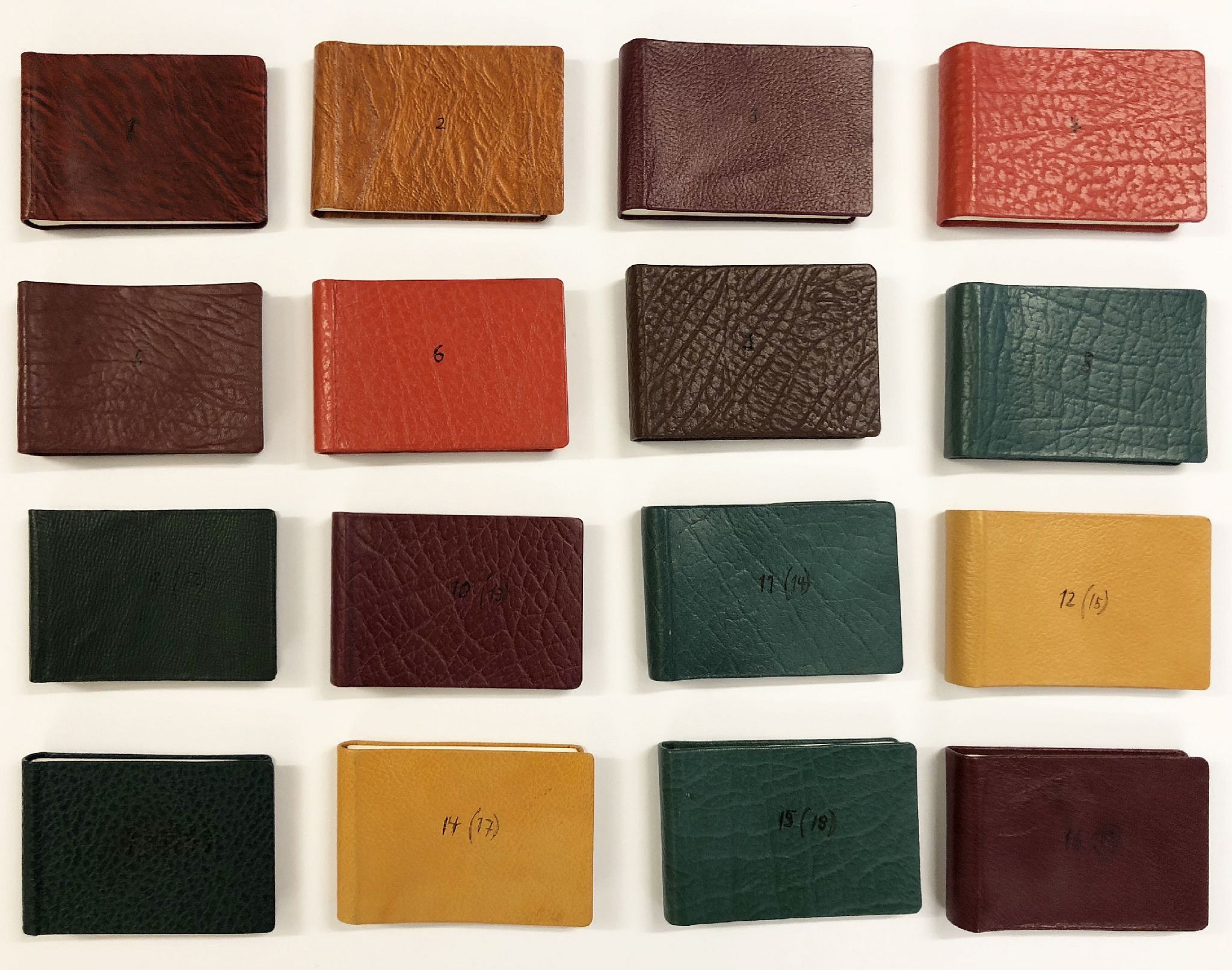 Zucker Art Books is pleased to participate for the first time in the FLAT art book fair in Turin, Italy, from November 2–4, 2018, featuring seminal artist's books by Dieter Roth and Ed Ruscha. Both artists pioneered the contemporary artist's book through their experimental and conceptual approach.
Highlights include Dieter Roth's book aa, 1960, his first interactive work, shown at Gallery Bruno Danese, Milan, that same year alongside work by Bruno Munari and Enzo Mari, Italian pioneers of interactive art.
Literaturwurst, 1968, (aka "SALSICCIA di Letteratura") speaks directly to Italian culture, invoking the experience of life by seeing, eating, critiquing, and digesting all that is around you. Roth's gesture—shredded pages of a text mixed with spices and lard and stuffed into a sausage casing—remains one of the most radical examples of an artist's book today.
A prescient precursor of Instagram is a group of 16 leather bound albums titled Stundenbilder, 1977, containing 305 signed photographs. Begun January 1st in Chicago, Roth's intention was to photograph whatever was in front of him every hour in order to record his daily life over a course of a year. Although Roth terminated the project after 16 days, these books are a testament to how far ahead of his time his ideas really were.
Roth's American counterpart is Ed Ruscha and we present 16 early artists' books including his groundbreaking and influential TWENTYSIX GASOLINE STATIONS, 1963, which paved the way for the conceptual artist's book.
Round Table Discussion: Dieter Roth ­ Artists' Books on Friday, November 2nd:
Matthew Zucker will take part in a round table discussion of Dieter Roth and post­ war artists' books together with the artist's son Björn Roth, legendary publisher Hansjörg Mayer, and former Dieter Roth Foundation director Dr. Dirk Dobke at 2PM on Friday, November 2nd at the fair.
We look forward to seeing you in Turin !