PRESS RELEASE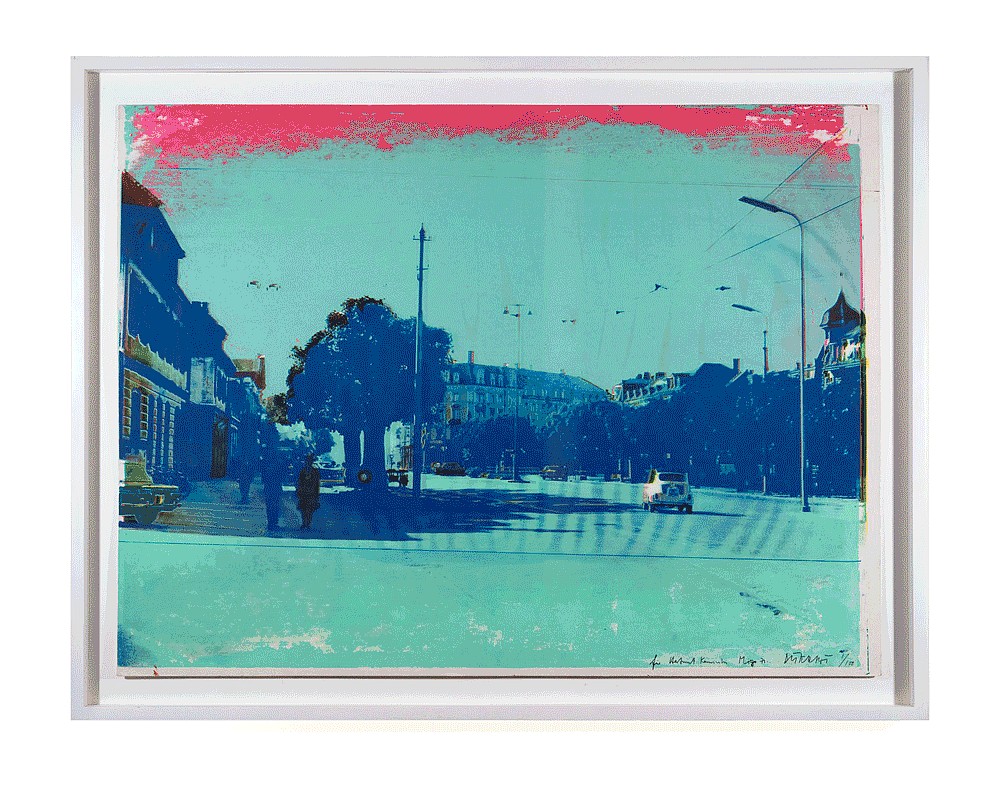 Der Solothurner Bahnhofplatz (Solothurn Railroad Station Square), 1970, comprises a series of unique color screen prints that stand at the center of Dieter Roth's experimental print oeuvre.
Working from found images that are deeply embedded in our collective visual world, Roth's American contemporaries such as Warhol or Lichtenstein were also experimenting with screen printing and ways of reproduction; however, Roth took this approach a lot further in both subject and method. His found images derived often from places he visited in the form of postcards or other relatable yet personal sources. What sets the Solothurn series apart is that it is based on an actual photograph taken by Roth's brother. Rather than using the screen print process in a straightforward way, he used up to 20 layered colors, creating a series of unique works which render the image in varying degrees of decipherability, from discernible to entirely concealed. Each work becomes a chance happening with an unknown outcome that reflected Roth's desire to practice art as life and life as art. This keen interest in process continues later in many other projects, even incorporating fugitive or organic materials with which to print.
The Solothurn series, which is featured on the cover of the catalogue raisonné, Dieter Roth: Graphic Works (2003), is a seminal milestone and we are pleased to present eight variants assembled together for the first time.