PRESS RELEASE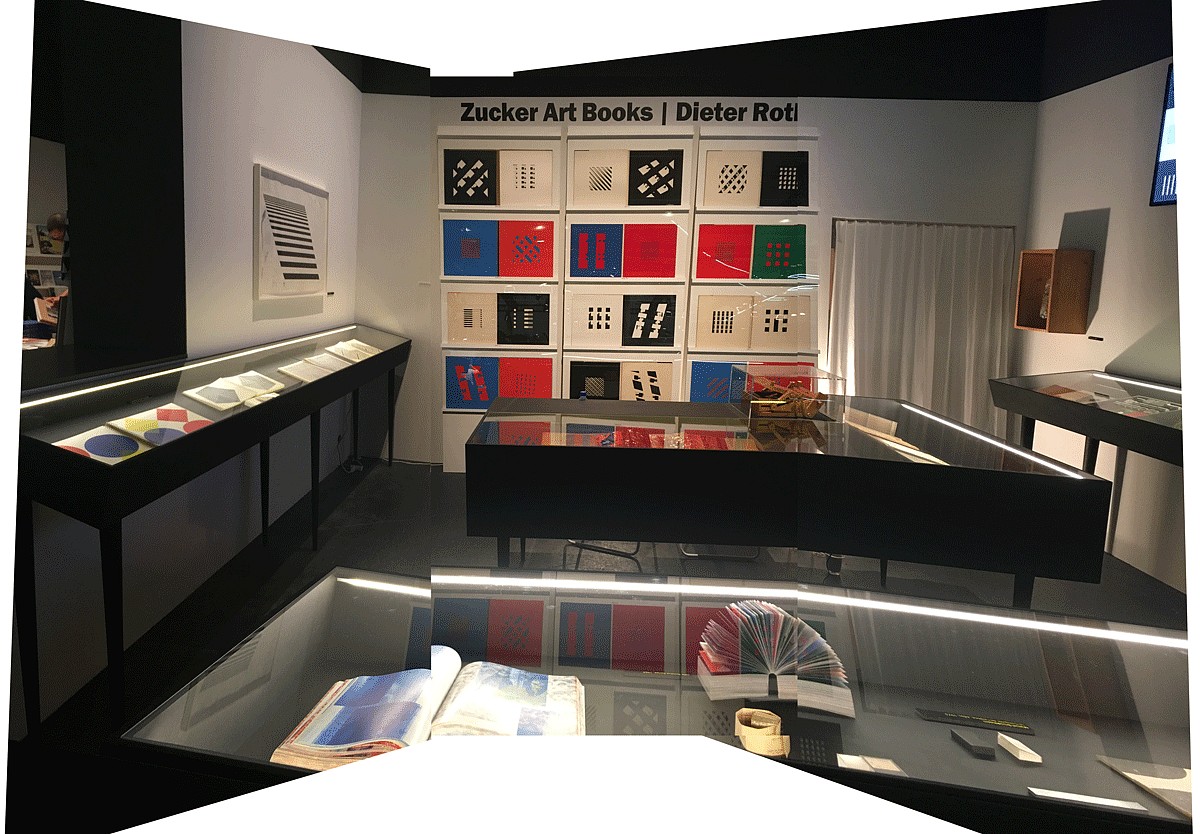 My goal with this exhibition and catalogue is to provide a look at a brief period of Dieter Roth's earutput and to explore some specific ideas, which illuminate how Roth must be ingested. The focus is on the period between 1957–69, a time-rich overflow of unprecedented ideas. It is a special privilege to present a unique collection of 12 hand cut books—works from the Rieser Collection—and three new scholarly texts on Roth.
HAND CUT BOOK COLLECTION
My very first Dieter Roth purchase, at auction, was an early version of a hand cut book. Being immersed in the modern illustrated livre de luxe books my grandfather advocated, I had no idea who this artist was. But I was pulverized and wowed. Over the next ten years I sought out and bought every copy of books by Dieter I could find, and continue to do so today. With participation at Art Basel 47, I offer a rich selection of rare work in his output—focusing on the hand cut book—a unique group of 12 pieces. These books, created in Reykjavik in 1958, rocketed Roth to the forefront of the movement among artists producing books. He was included in various international publications like Zero (1961), Edition MAT (1959), Kasark (1960), Nota (1960), and Typographica 3 (1961). In the latter, Richard Hamilton wrote an essay on Roth with many photos of his works including three hand cut books. Hamilton discovered Roth in 1960 through book aa exhibited at Galerie One in London. The impact of this innovation in the emerging field of artists' books—of which Roth is the progenitor in the 20th century—was seminal among artists who sought alternative expression to their thoughts and methods.
RIESER COLLECTION
Rudolf Rieser, an accomplished fabricator of objects for artists, worked with Roth to construct the precise boxes for some of his hand-cut books in Cologne. He also made Roth's Poetry series a reality, as well as numerous other editions. Rieser not only made pieces with Roth, but often financed them, some under the auspices of Divers Press, Cologne. Rieser was the "go to" guy for Dieter in the years from 1965 to 1973, the most prolific years of Roth's production. The monumental work Garden Sculpture, 1968 (Flick Collection, Berlin) of living, decaying, and recycling elements arose in Rieser's backyard in Cologne. Four unique pieces from Rieser's collection are presented, ones that previously have not been exhibited or offered for sale. They attest to the close relationship these men shared and the monumental import of the works they produced together.
CURATOR AND AUTHOR ANDRÉ KAMBER
Through André I gained much knowledge about Dieter Roth and frequent exhibitions of Roth's early work at the Kunstmuseum Solothurn. This had an immense impact on me. I am honored to include an insightful text by André on Roth's early books.
TEXTS BY TWO PHD CANDIDATES:
Dieter Roth is one tricky, difficult to comprehend individual and there still is much to be discovered in the books he made. I continue to learn and expand my knowledge. I was delighted to encounter recently two young PHD candidates, Maggie Rosenau (University of Colorado at Boulder) and Allison Rudnick (City University of New York) who have dedicated studies to attempt to understand Roth. I am so very pleased to present their texts on aspects of Roth's output. • Matthew Zucker New York